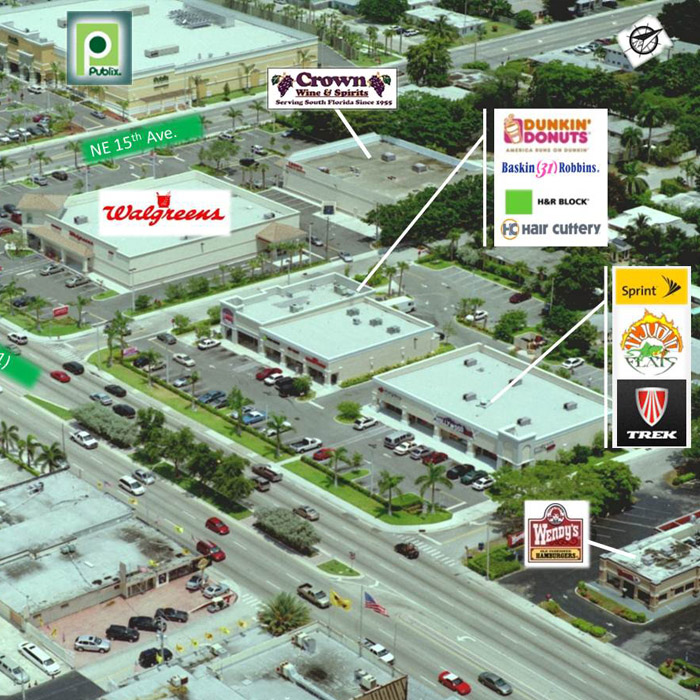 Morgan Finds a Way in Southern Florida
Morgan specializes in the "hard deal," finding the innovative solution for a client determined to develop a property where others say it can't be done.
The Challenge
In 2003, Publix had few options in the tight eastern Ft. Lauderdale market in which it wanted to build its next store.
The Right Solution
The Morgan Companies acquired an off-the-market, 10-story office building in Ft. Lauderdale's retail-heavy Sunrise Blvd./Federal Highway corridor. We relocated the existing office tenants, created a site plan for the property, and then imploded the office tower in what several media outlets reported was one of the most complicated demolition projects in South Floridian history.
The Morgan Companies then developed a freestanding, 50,000sf Publix, which has become one of the grocer's highest producing stores in South Florida.
The History
The Morgan Companies originally developed Holiday Park Plaza, a 42,500sf retail shopping center in 1986. Since then, Morgan has managed the plaza. Morgan redeveloped the plaza in 2004. At that time, we relocated the in-line Walgreens to a new, freestanding building with double drive-through lanes. We also relocated the existing Dunkin' Donuts to expand its footprint and provide that franchise with a drive-through lane. It is now one of the highest-grossing franchises in South Florida.