MURPHY, Texas (July 2021) – The Morgan Companies ("Morgan") donated a vacant commercial structure to Murphy Fire Rescue for hands-on training of local firefighters.  The structure, a closed Walgreens drugstore, was acquired in September 2020 at the northwest corner of W FM 544 and N. Murphy Road.  Morgan plans to redevelop this property for a Panera anchored retail strip with 5,672 SF of retail.
Valuing the relationship between local businesses and first responders, Morgan approached Murphy Fire Rescue offering use of the vacant building for fire rescue training.  From August 10 – 12, practice drills were performed on-site, including wall and door breaches and large-area searches.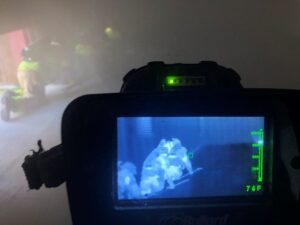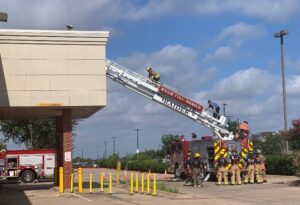 Murphy Fire Rescue Chief Del Albright used this opportunity to also invite neighboring departments Wylie, Sachse, and Parker to take advantage of this rare training opportunity. Chief Albright said, they conducted "hands-on training in fire suppression techniques, search and rescue techniques, roof access techniques, and vertical ventilation techniques on an actual commercial structure. All of these departments benefitted greatly from the training they received using Walgreens vacant building in Murphy. I know I speak for all departments involved and express our appreciation and gratitude."
"Chief Albright and his team are committed to saving lives and protecting property in Murphy. We are proud to be a community partner and be able to assist," said Trey Morgan, President of The Morgan Companies.
About The Morgan Companies
For more than 40 years, the professionals at The Morgan Companies have produced quality commercial developments for its principals, clients, and investors. We have acquired, developed, managed, and leased over $1 billion in multi-sector assets in markets across the eastern U.S. Morgan has active development projects in several states, and has offices in Charlotte, North Carolina and Fort Lauderdale, Florida.
For more information, please visit www.themorgancos.com.