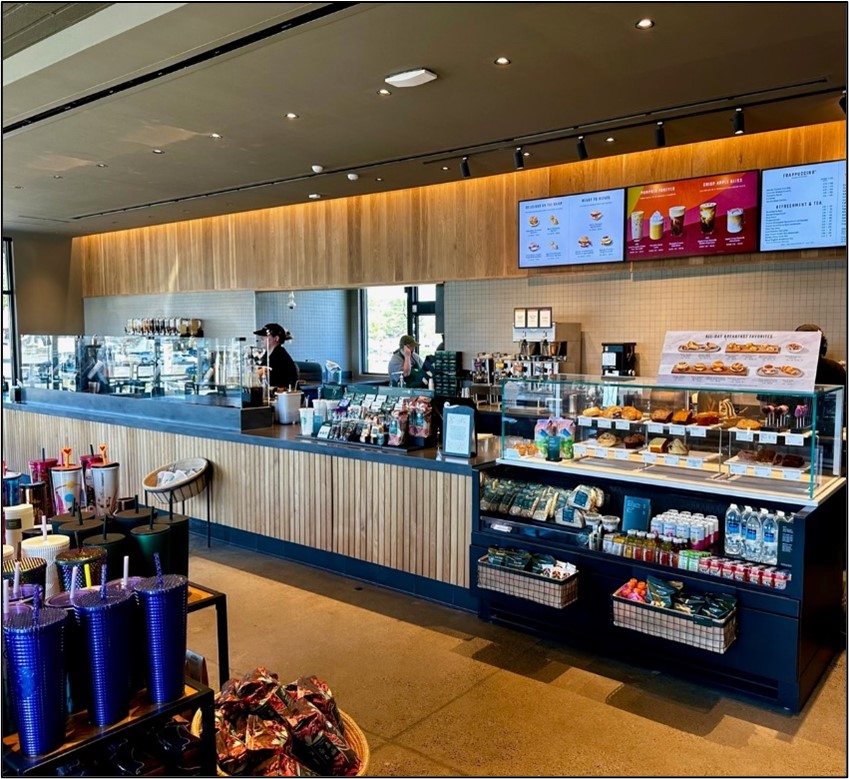 AVONDALE, Arizona (October 2023) – The Morgan Companies ("TMC"), a leading developer of commercial retail properties, is proud to announce the successful completion and delivery of two brand-new Starbucks coffee shops in Avondale, Arizona, and Hickory, North Carolina, within the last 30 days. TMC is proud of its team for this achievement, which demonstrates the company's commitment to excellence in commercial real estate development and its dedication to bringing popular and beloved brands to local communities.
The Avondale, Arizona Starbucks coffee shop is located at 11490 W. Hilton Dr., Avondale, AZ 85323, while the Hickory, North Carolina location is situated at 204 Highway 321 NW, Hickory, NC 28601. Both stores are now open to the public.
"We are thrilled to have delivered these stores for Starbucks," said Trey Morgan, President of TMC. "Our team worked tirelessly in the production of these quality developments, and we are confident that they will become local gathering places for residents and visitors alike."
About The Morgan Companies
For more than 45 years, the professionals at The Morgan Companies have produced quality commercial developments for its principals, clients, and investors. We have acquired, developed, managed, and leased over $1 billion in multi-sector assets in markets across the eastern U.S.
We handle all phases of the complex development process from site selection and governmental approvals to financing and construction. We also provide effective leasing programs and property and asset management services for retail shopping centers, office buildings, hotel, medical facilities, and single-tenant properties. Our working relationships with national, regional, and local tenants build sustainable occupancy levels and tenant mixes that reduce the likelihood of future turnover. Morgan has the people, expertise, and resilience to provide solutions for all your real estate needs.
We are proud to continue this tradition and look forward to working with you to achieve your goals. For more information, please visit www.themorgancos.com