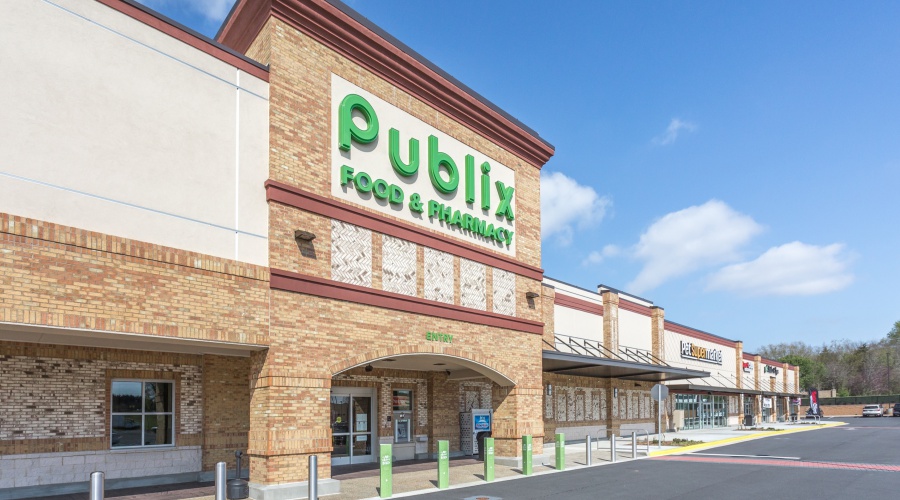 Burlington, NC (December 2019) – The Morgan Companies (Morgan Cos.) is pleased to announce the development of a new Publix-anchored shopping center located in Burlington, North Carolina.
Morgan Cos. purchased the 9.6-acre property at 309 Huffman Mill Road, currently the site of a Sears department store, in February 2019. Prego's Trattoria restaurant, located on an outparcel, is also part of the purchased property. Morgan Cos. plans to begin demolition of the Sears building next year and expects the new shopping center to be completed in 2021.
The new Publix-anchored shopping center will include a 48,387 square foot Publix and 13,400 square feet of inline retail. Morgan Cos. will also develop the 1.73-acre Sears Auto outparcel next to Prego's into a multi-tenant retail building as part of the project.
"This project has taken quite a bit of vision," said Jeff Surrency, Executive Vice President of Development for Morgan Cos. "We're excited to bring Publix to this wonderful community, and really think the shopping center will be something special."
This is Morgan Cos.' second Triad Publix. The company also developed and owns Peace Haven Village shopping center in Clemmons, which opened in November 2017. Morgan Cos. currently has another Publix-anchored shopping center under development in Clayton, NC, that is expected to be completed in 2021.
About The Morgan Companies
For more than 40 years, the professionals at The Morgan Companies have produced quality commercial developments for its principals, clients, and investors. We have acquired, developed, managed, and leased over $1 billion in multi-sector assets in markets across the eastern U.S.
We handle all phases of the complex development process from site selection and governmental approvals to financing and construction. We also provide effective leasing programs and property and asset management services for retail shopping centers, office buildings, hotel, medical facilities, and single-tenant properties. Our working relationships with national, regional, and local tenants build sustainable occupancy levels and complimentary tenant mixes that reduce the likelihood of future turnover. Morgan has the people, expertise, and resilience to provide solutions for all your real estate needs.
For more information, please visit www.themorgancos.com.